Reliable estate, house, and apartment clean out services
As your one-stop solution for estate, house, and rental units clean outs, we understand that moving out can be a challenging experience, and that's why we are here to take the burden off your shoulders. Our team of experts provides full-service clean outs, leaving your property spotless and ready for its next occupants. Whether you are a homeowner, landlord, executor of a will, or real estate agent, we have the expertise and resources to meet your needs. We are your go-to solution for reliable and efficient estate, house, and apartment clean outs. Moving out can be a stressful experience, but we are here to make it easier for you. Our team of experts specializes in providing full-service clean outs, leaving your property spotless and ready for its next occupants.
We understand that every property is unique, which is why we offer customized solutions that cater to your specific needs. Our team will work closely with you to develop a cleaning plan that meets your requirements and fits your budget. We are committed to providing high-quality services that exceed your expectations, and we take pride in our attention to detail and customer satisfaction.
Our estate clean out services are designed to help you manage the estate of a loved one who has passed away. We understand that this can be a difficult and emotional time, which is why we offer compassionate and professional services to help you through the process. We ensure that your loved one's belongings are handled with care and respect during a difficult time. Our team will work with you to clean out the property, dispose of unwanted items, and ensure that the property is ready for sale or rent.
For house clean outs, we provide comprehensive services that include removing unwanted items, deep cleaning the property, and disposing of items responsibly. Whether you are moving out of your home or preparing it for sale, our team can help you get the job done efficiently and effectively.
Our apartment clean out services are designed to help landlords and tenants alike. We can help you prepare your apartment for a new tenant, remove unwanted items, and ensure that the property is clean and ready for move-in. We also offer move-out cleaning services for tenants who want to ensure that they get their security deposit back.
WHY CHOOSE US
Here are a few reasons people choose us:
Licensed & Insured
We are proud to say that even though we have never needed to use it, we carry a one million dollar Liability policy. We also carry full commercial auto.We are also fully Licensed. When we are onsite, you are covered!
We Donate & Recycle
We pride ourselves in our ability to use our resources. Luckily The Sacramento & Yolo County area is full of option. We do our best by donating and/or Recycling up to 70% of all removed items
Trustworthy
Our reputation speaks for itself. Here at Nance Property Services we are happy to say that up to 60% of our customers come from repeat clients or referrals. Our customers come first and we enjoy helping when called upon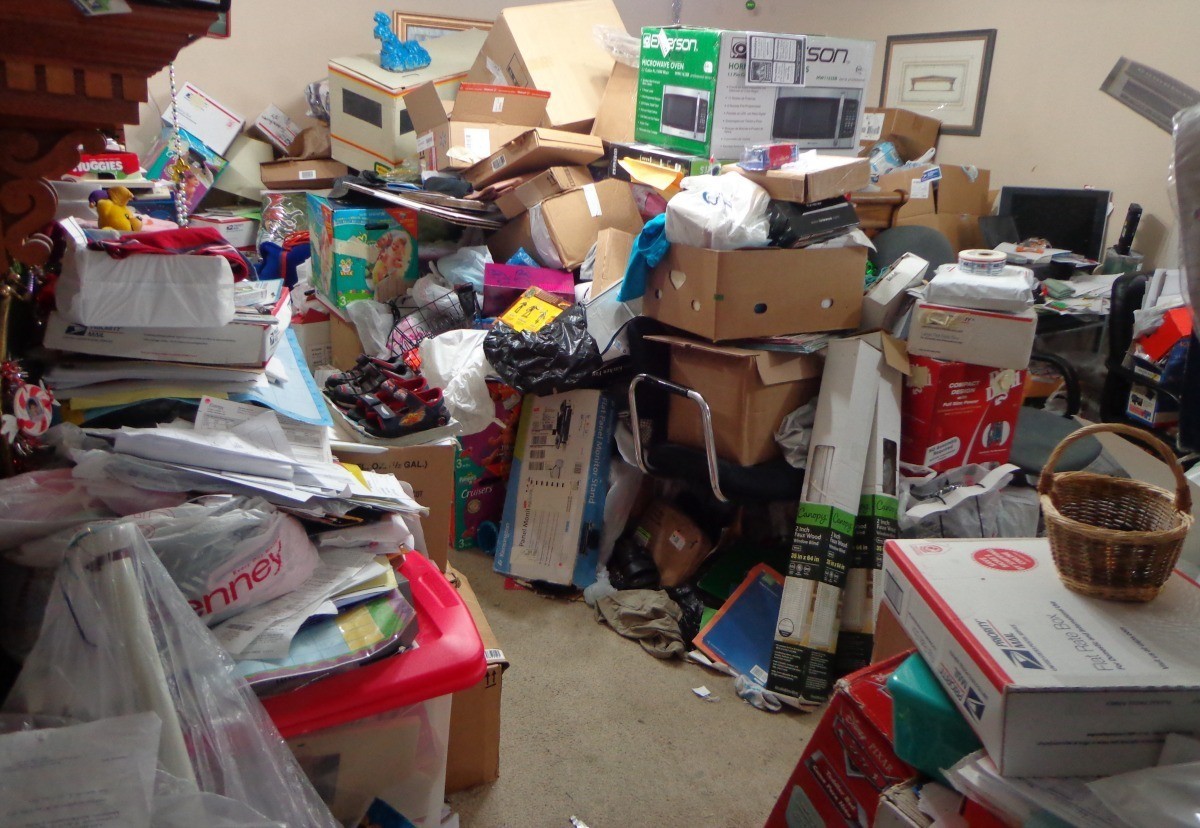 Estate, House and Apartment Clean Out
Apartment and Rental Unit Clean Outs
Schedule your appointment online or by calling 1-916-273-2110.

Our team will call you 15-30 minutes before your scheduled appointment window to let you know what time we'll arrive.

We'll take a look at the items you want to be removed and give you an all-inclusive price.

We'll remove your items, sweep up the area, and collect payment once we're done.
We remove almost anything including:

Appliances - refrigerators, ovens, microwaves, dishwashers
Artwork - sculptures, statues, prints
Bedding - sheets, blankets, comforters, pillows
Books - novels, textbooks, cookbooks
Clothing - clothes, shoes, hats
Collectibles - stamps, coins, figurines
Decor - paintings, mirrors, lamps, curtains, rugs
Electronics - TVs, computers, printers
Exercise equipment - treadmills, weights, yoga mats


Furniture - sofas, chairs, tables, dressers
Jewelry - watches, necklaces, earrings, rings
Kitchenware - dishes, pots, pans, utensils

Lawn and garden equipment - mowers, trimmers, shovels
Miscellaneous items - DVDs, CDs, household cleaners
Musical instruments - guitars, pianos, drums
Personal documents - passports, birth certificates, etc.
Sports equipment - bicycles, golf clubs, fishing gear
Tools - hammers, screwdrivers, wrenches
Toys - dolls, action figures, board games


While clearing out a property yourself may be tempting, our advice is to leave it to the professionals. Whether it's one room, a garage, an entire house, or several rental units, Nance Property Services is happy to help. We're a full-service junk removal company, which means we'll take care of everything. Let us handle the heavy lifting—all you have to do is point!
Why hire a professional to clear out your property?